Please see below information for some of our upcoming events or click to see our full calendar.
Love Actually
THURSDAY 14 DECEMBER at 7:30pm
The hilarious Love Actually explores the ups and downs of relationships in the weeks building up to Christmas. Boyfriends & girlfriends, husbands & wives, fathers & sons and rock stars & managers all combine to make Love Actually not just one story but ten very different ones. 
The Wee Scottish Big Band
FRIDAY 15 DECEMBER  7.30-10.30pm TOWN MILL
Join the Wee Scottish Big Band and special guest vocalists for a special "Golden Song" selection from Sinatra to Bublé, including arrangements from Quincy Jones, Jools Holland to the classic Duke Ellington and Count Basie. You can expect a real blast from one of the hottest big bands in Scotland with a special festive twist... Come swing with us!
The Wee Scottish Big Band performs regularly at theatres and venues across Scotland. Performing with special guests such as Bruce Adams, Ryan Quigley to name a few, the band is acclaimed as "one of the hottest big bands in the UK" and of course the loudest! They love interacting with the audience so don't worry if you want to dance or sing along, just enjoy the night - they re playing to entertain you!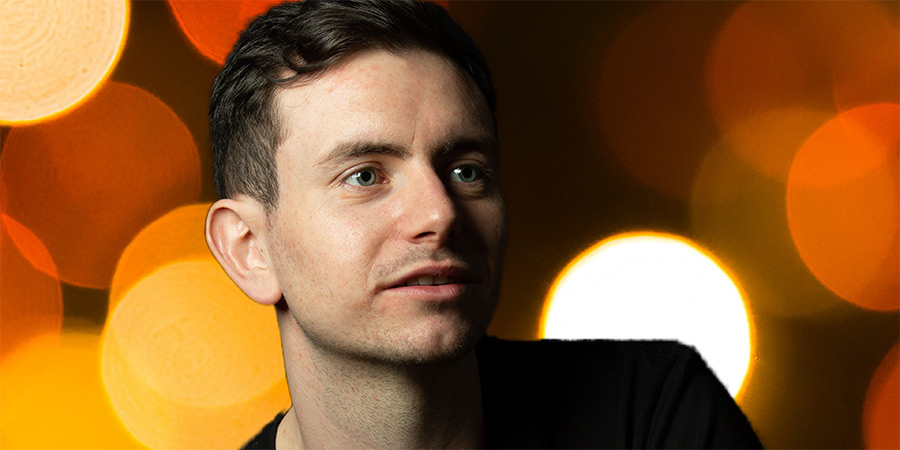 Strathaven Comedy Club
SATURDAY 16 DECEMBER
Connor Burns Headlining.
Connor Burns is to head off on his debut tour between October 2023 and March 2024.
His promoters say: "Hot on the heels of his totally sold-out Edinburgh Festival Fringe 2023 season, which saw him add 2000 extra seats to what was only his second-ever Edinburgh Fringe, Scottish comedian Connor Burns is set to embark on a debut national tour with his critically acclaimed show Vertigo.
"Vertigo is a punchline-packed show featuring relationships, submarines, and the inevitable family drama. Hilarious, relatable and a bit rude in places, Connor's quick wit entwined with his sharp material has seen him become one of Scotland's fastest rising comedy stars.
"From his highly controversial shocking suggestions for coping with the cost-of-living crisis if you have a big family, to his side-splitting fascination with accents and their effect when away from home, and his hilarious aversion to drinking with Millennials, Burns makes the most of his exceptional wit to provide caustic observations on everything and anything, from the mundane quotidian to the meaning of life.
"His modest stage presence combined with outstanding comic timing sees him effortlessly land punchline after punchline, all perfectly timed, as quips fly at the audience at lightning-fast frequency. Burns is fearless when it comes to close-to-the bone humour, and nothing and no one is spared. But his comedy is expertly composed and delicately pitched; meaning no matter how shocking the material, there is no punching down.
"Connor Burns: Vertigo is the first-ever UK tour by an exciting and fresh artist, who is universally expected to go all the way to the top."
AcousticCafeNights with

KATEE KROSS
FRIDAY 29th December, 8pm, ACOUSTIC CAFE NIGHTS AT THE GRANARY
We are delighted to welcome Katee Kross to Acoustic Cafe Nights at the Granary on the 29th December - pre Hogmanay celebration!
Based in Glasgow, Scotland - Katee Kross is an award winning singer songwriter who is one of Scotland's brightest rising stars. Her music can be best described as a blend of Country and Americana. Katee's vocal style can flip from breathtaking beautiful to hard hitting grit and her charismatic, energetic and warm stage presence will get any crowd in the party mood.
Coming from a small tight-knit musical
family, Katee was often introduced to a wide range of genres such as Folk, Country, Roots, Rock and Americana which now helps to flavour her original and standalone material.
Katee has been performing professionally since 2016 playing shows throughout the UK Europe and recently in Nashville. She has worked with some top names including Dougie MacLean, Barbara Dickson, Karine Polwart, Tony McManus, Catherine McGrath... and has released four studio albums.
Show Your Hand, Body & Soul, Don't Fade to Grey and Beautiful Dreamer.
Date- Friday, 29th December
Time -8.00pm-10pm
Place - The Granary at the Town Mill Strathaven. ML106LF
Entry £10 including filter coffee, tea and tasty home baking.
Doors open 7.30pm
Children under 16 free
Limited seating
With support
Come early to avoid disappointment.
Cilla and the Swinging 60s
SATURDAY 24 FEBRUARY 2024 7:30pm
Cilla & The Swinging 60s is a highly entertaining show, stylishly celebrating the life and music of the legendary Cilla Black as well as a handpicked selection of her well-known contemporaries, including Dusty Springfield, Lulu, Petula Clark, The Beatles and many more.
Starring the unforgettable voice as seen on ITV and previous West End singer, Sandy Smith as Cilla, the show will take you on a rollercoaster journey through many of the greatest pop songs of the 60s including Cilla's own chart toppers 'Anyone Who Had a Heart' "Alfie" and 'You're My World'.
This show is selling out theatres around the country and the reviews speak for themselves.
Ticket price £12.50*
Follow us on Social Media

Don't be shy. We'd love to hear from you. Let us know if you have any questions and we'll reply as soon as possible!
Strathaven Town Mill
Stonehouse Road, Strathaven, Lanarkshire. Registered charity number: SC010579