Welcome to the Strathaven Town Mill
ARTS AND HERITAGE CENTRE
To give the Town Mill back to the community of Strathaven and the surrounding area by offering rooms and halls for hire for events and exhibitions as well as promoting a wide range of events organized by our members.
The Town Mill was built in the 17th century in the shadow of Strathaven Castle, another well known historic landmark. Known throughout the county for years as a focal point for community gatherings and particularly musical clubs and groups, It has had many uses throughout its life, even housing the local tourist information office for a short time.
The Arts and Heritage Centre was set up to bring back the good times to the Town Mill and reinstate it to its pomp as the local venue for the arts and local culture. Over the years we have made huge steps toward our goals, and continue to be committed to the the cause.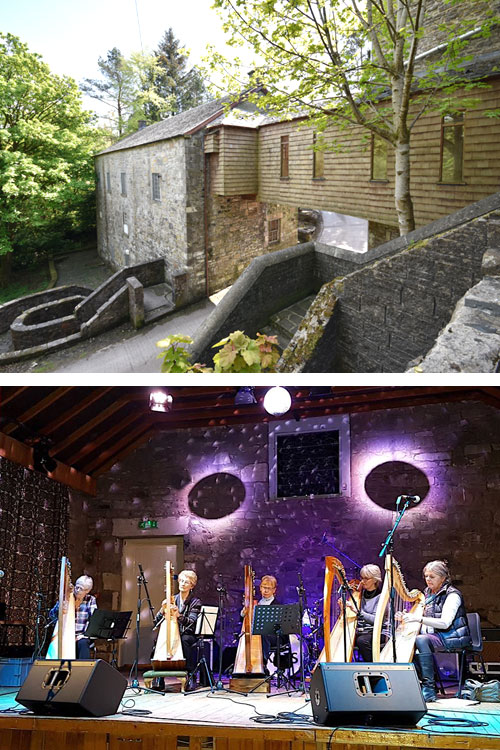 Please see below information for some of our upcoming events or click to see our full calendar.
Ancient and Auld Market
SATURDAY 30 NOVEMBER

Following on from the successful first ever market of its type at the Town Mill in Feb 2018 we are delighted to welcome back the Ancient and Auld Market with costumes, stained glass, leatherwork, candles, jewellery and more.
Elf
SUNDAY 8 DECEMBER, 5PM

Buddy (Will Ferrell) was accidentally transported to the North Pole as a toddler and raised to adulthood among Santa's elves. Unable to shake the feeling that he doesn't fit in, the adult Buddy travels to New York, in full elf uniform, in search of his real father.
It's a Wonderful Life
THURSDAY 12 DECEMBER, 5PM

George Bailey has so many problems he is thinking about ending it all - and it's Christmas! As he is about to jump from a bridge, George ends up rescuing an angel who shows him what his town would have looked like if it hadn't been for all his good deeds over the years.
A Very Bublé Christmas
THURSDAY 19 DECEMBER

Christmas is just around the corner  and Michael Hastie,  Scotland's number 1 Michael Bublé tribute, and Jon Ritchie & That Swing Sensation invite you to a night of swing classics and festive favourites . Make it a "Holly Jolly Christmas" with the show that has "Everything " in it and will definitely leave you " Feeling Good".
An Integral Part of Working Life
The Mill was built in 1650 by William, the Second Duke of Hamilton, who was then resident in Strathaven Castle which sits adjacent to the Mill. It played an integral part in the working life of Strathaven for three and a quarter centuries.
Follow us on Social Media

Please see below information on some of our news stories about The Mill or click to see all our previous articles.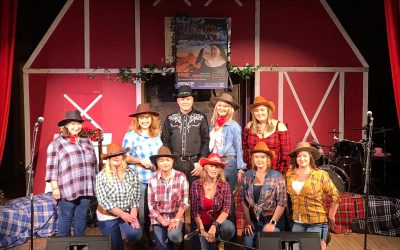 Strathaven's own local drama group, Rankin File, brought "A Wee Bit of Country" to the Strathaven Town Mill.  For two evenings at the beginning of September the very talented members of the group performed a variety of country classics from Nancy Griffith, Lady...
read more
Don't be shy. We'd love to hear from you. Let us know if you have any questions and we'll reply as soon as possible!
Strathaven Town Mill
Stonehouse Road, Strathaven, Lanarkshire. Registered charity number: SC010579